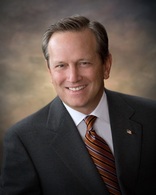 Jimmy Lackie
Jimmy has over three decades of experience in venture capital, private equity and alternative investment management. He has served as a director, board observer, consultant and/or investor in start-up and later stage businesses across multiple sectors including: telecommunications, information technology, energy, insurance, finance, real estate, specialty retail and medical devices. Jimmy actively manages holdings in various hedge funds and was a co-founder of River Street Management, LLC, an advisory and management services company in 2009.
Jimmy began his career in commodities futures trading with Cook Industries, Inc. (1976-78), Dunavant Enterprises, Inc. (1978-81), Refco, Inc. (1981-91), and Lackie Trading Inc. (1991-Present) and although not actively trading, remains registered as an Introducing Broker with the Commodities Future Trading Commission(CFTC) and is a member of the National Futures Association (NFA).
Jimmy has served on the Board of Directors of Youth Villages Inc. of Memphis, TN, since 2005 and is the Chair for the organization's 2015 Capital Campaign. He also serves on the Board of Trustees of the Campbell Foundation and the University of Memphis Foundation. Jimmy is an Eagle Scout and served as President of the Chickasaw Council of the Boy Scouts of America (2013-15).
Jimmy attended the University of Memphis on a football scholarship (1973-'76) graduating cum laude in Finance in 1976.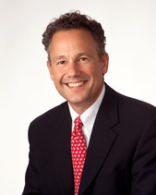 Stephen Roberts
Stephen has extensive experience in sourcing, structuring, and managing venture investments. He has been involved in all aspects of entrepreneurial businesses, including line management, capital allocation, personnel management, sales, and marketing. Early in his career, Mr. Roberts was a transactional lawyer. Prior to co-founding ESO, Stephen has been involved as a founder or investor in numerous wireless communications businesses and private equity opportunities. Stephen graduated cum laude from the Harvard Law School and summa cum laude from Mississippi State University and holds the Chartered Financial Analyst designation. Stephen's community activities include being a member of the Board of Directors of the Chickasaw Counsel of the Boy Scouts of America.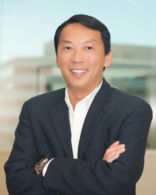 Scott Chou
Scott has been in the venture capital industry since 1997 and was recently recognized by Always On as a Top 100 venture capitalist. He is known for his focus on disruptive technologies and for authoring Maxims, Morals, and Metaphors – A Primer on Venture Capital. Scott's passion for early stage technology ventures extends back to high school when he joined his first startup as a software engineer. He has since worked for five more technology ventures including Poqet Computer and ICE in addition to world-renowned research and development organizations such as Bellcore and IBM. His broad expertise in technology spans the industry from manufacturing to software development to chip design. Scott actively maintains his technical expertise as the creator of Oh Don't Forget!, a popular mobile app for Android and iOS devices. He completed the prestigious Kauffman Fellows Program in 1999 with Onset Ventures and later joined Gabriel Venture Partners in early 2000 where he focused on research labs for fundamental innovations. Scott's first investment at Gabriel was in the seed round of NextG Networks which eventually sold to Crown Castle for $1 billion. Scott's educational background includes a bachelor's degree in electrical engineering with honors from Caltech as well as master's degrees from Harvard University and Stanford University.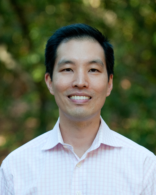 Tony Tsao
Tony Tsao has extensive experience in venture capital, alternative investing and investment banking for high-growth technology and healthcare companies. He is responsible for all aspects of the ESO Fund's investment process, including sourcing, structuring, executing, and managing transactions with employees of venture-backed companies. Previously, Tony served as a Principal at Western Technology Investment, a leading venture debt fund. Prior to WTI, he was a Vice President at Saints Capital managing direct secondary investments, and an Investment Manager at H&Q Asia Pacific focused on early to late-stage venture capital. He began his career in investment banking with Lehman Brothers in New York and London. He earned a BS in Economics, cum laude, and an MBA from The Wharton School of the University of Pennsylvania.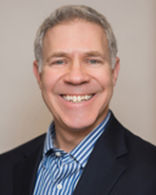 Ken Goldman
Kenneth Goldman has over twenty years experience in various finance and operations roles. Prior to joining the ESO Fund, he managed claims and pricing functions at the PMI Group, where he led a decision science team in developing predictive analytics for assessing mortgage default risk. At ESO, Ken manages the inside sales team and specializes in developing methodologies for rapid risk assessment and pre-qualification. Ken began his career as a financial analyst at the Thelen law firm and operated his own consultancy through the dot.com era, serving in diverse roles from web developer and financial tool builder to project manager and corporate technology trainer. He began his education at Yale University and holds a B.S. in Business Administration from Cal State.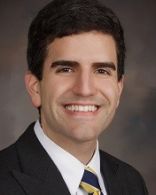 Paul Yacoubian
Paul has a wealth of experience in investment fund management. As Chief Financial Officer of the firm, Paul oversees the accounting and investor reporting teams. Prior to ESO, he served as the Chief Financial Officer of a long/short equities focused hedge fund. As Chief Compliance Officer he led the firm through SEC Investment Advisor registration and implemented a firm-wide compliance program. He began his career in the tax division of a top public accounting firm where he led engagements for privately held investment partnerships as well as international transfer pricing studies for publicly held companies. Paul graduated magna cum laude with a BA in Economics and Business Administration from Rhodes College and is a Certified Public Accountant.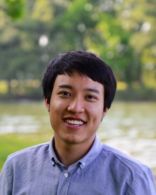 Chris Lu
Chris Lu is a recent graduate from Washington University in St. Louis. He studied computer science and finance and enjoys exploring the intersection of the two fields. Previously, Chris completed a technical internship in cyber security as a consultant for PwC. He worked with the CIO of a large Fortune 500 company to analyze and improve internal and external network security. Before PwC, Chris worked multiple summers for a wealth management firm in DC.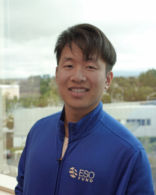 Sean Cheng
Sean is a recent graduate from the College of William and Mary where he majored in Computer Science and Economics. Prior to joining ESO, Sean worked as a consultant for Booz Allen Hamilton where he developed several tools, including pattern detection and text analysis tools using Solr and Stanford NLP as well as a backend solution to functionally track munitions and fuel data for war gaming applications. Before Booz Allen, Sean interned at a small startup in Mclean, VA where he developed his technical skills in MySQL as well as schema design.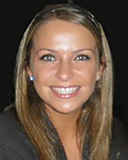 Nairie Krikorian
Nairie Krikorian has fifteen years of experience in sales and operations roles. She is a relationship manager at ESO; her primary role is to guide clients through the process of making educated decisions regarding their stock options.
She's also a founder of HES, an organization that assists students in the Middle East to make informative decisions and acts as a gateway to higher education institutions in the U.S.
Nairie holds a Finance degree from San Jose State University. She is actively involved in the community and also a board member of the Armenian Cultural Foundation.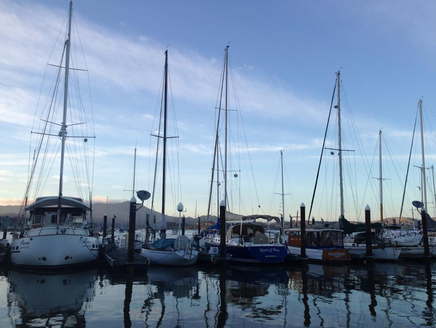 Ready to set sail? We can help.